The Mortal Instruments: City Of Bones came out this weekend, and while I don't plan to see it in theaters, I'm a little bit invested in this series (as an outside observer). My roommate Ginny and I read a different book by the same author aloud to each other earlier this year, and it was one of the funniest experiences of my life. The book was a little bit on the awful side, but the main character's name was Tessa (which is my name) and there were some really hilarious read-aloud moments.
The other reason I care about this movie is because my twin is in it! I've been told countless times now that I look a lot like Lily Collins. I think it's mostly the eyebrows, but I've seriously heard it from so many people. What do you think?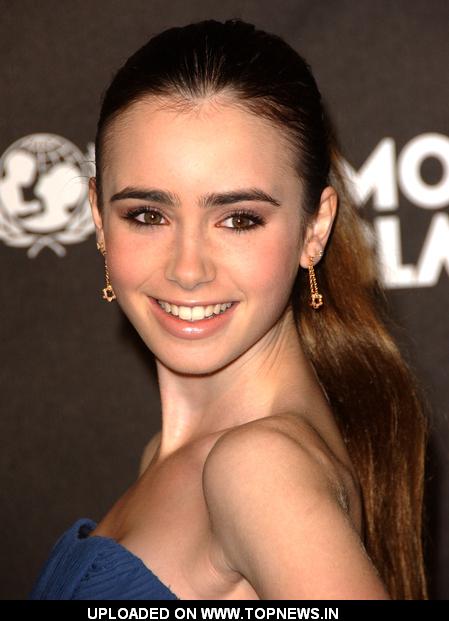 She's crazy pretty, so I'll take it!
Anyway, it's got me thinking about the upcoming movies of the next few months, so after a trailer-watching binge I'm sharing some promising titles with you all:
Salinger - Sept 6
I've heard that you either love "Catcher in the Rye" or you hate it. I discovered it only last year and definitely loved it. Not in the change your life kind of way, but I did enjoy the novel immensely. This movie is about the author, JD Salinger, and it looks really great to me. I'm not usually much for documentaries (my mom and sister are addicted, I've probably been overexposed) but this one intrigues me.
Touchy Feely - Sept 6
How cute is Ellen Page? Seriously, I loved her in Juno. She was also fantastic in Inception. I also really like Rosemarie DeWitt, she's my favorite character in "United States of Tara" and her brief stint on Mad Men was awesome. This looks like the perfect quirky indie movie to watch after overdosing on summer blockbusters.
The Family - Sept 13
I was raised on mobster movies - albeit movies that were a bit more serious than this one - so I'm pretty psyched about "The Family". It looks really funny and violent and kind of like the perfect movie to watch with my brother and dad (my two favorite movie-buddies of all time).
Prisoners - Sept 20
I freaked myself out watching this trailer a tiny bit. Paul Dano is the creepiest dude, in the best possible way. This cast looks so amazing that I think I'm going to psych myself up enough to see it, even though it's not my usual movie fare. Plus I promised my friend Kyle we'd see it together so I can't back out now!
A Single Shot - Sept 20
I have a talent crush on like half of this cast. Sam Rockwell, Jason Isaacs, William H Macy and Melissa Leo are all actors whom I love a whole big bunch. This film looks delightfully dark and suspenseful, and I can't wait to see it.
Don Jon - Sept 27
This movie looks great to me! While I'm not in love with JGL like many of my friends, I do think he's a great actor and I can't wait to see him in a directing role. ScarJo on the other hand I think is pretty much flawless, major girl crush alert.
Cloudy With A Chance Of Meatballs 2 - Sep 27
`I totally loved the first movie when it came out, it was adorable and hilarious. This one looks like it might be even funnier! I saw this trailer a few weeks ago seeing Despicable Me 2 and my whole family laughed super hard at the "leek in the boat" line. Too cute!
Oh man. Speaking of books that change your life, Ender's Game was one of those for me. The whole series has been an intense read (I'm starting the companion series now, "Enders Shadow" etc). This movie has the potential to be a star-studded masterpiece, and I really hope they do the book justice. Either way it'll be a fun birthday movie!
Thor: The Dark World
- Nov 8
Confession: I don't really care about Thor. The first Thor movie was by far my least favorite of the recent Avengerish movies, and I just couldn't get into it. Give my Captain America or Iron Man any day! I do care about this universe, though, and I hope the second movie exceeds my expectations!
The Hunger Games: Catching Fire - Nov 22
Oof. Hunger Games. I wasn't a dies hard fan of the books (I liked them fine) but this was one of those times I thought the movie improved upon the novel. Catching Fire was by far my favorite of the book trilogy, and I really hope this movie will do the story justice. With a great cast and a solid foundation having such a successful first film, I trust this sequel will be awesome.
There you have it! That's my opinion on the next few month's movies. After that we're getting into Oscar Season and that's a different post for a different day! What do you think? Any movies you're excited for that I didn't include? Any trailers I shouldn't miss? Let me know!